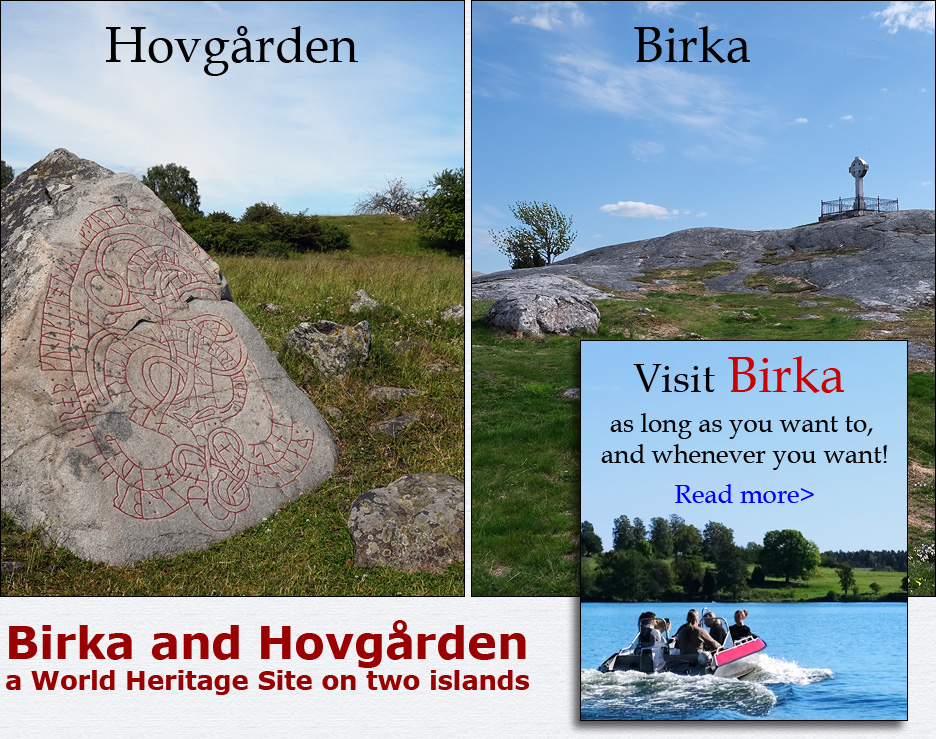 Birka - the first city in Sweden, a rich and important trading place that could offer the rarest goods to long-distance guests and local Vikings.

Boat to Birka >

Hovgården - The Royal estate to Birka
From here the king ruled over his town Birka on the other side of the bay.

Birka and Hovgården became a World Heritage Site in 1993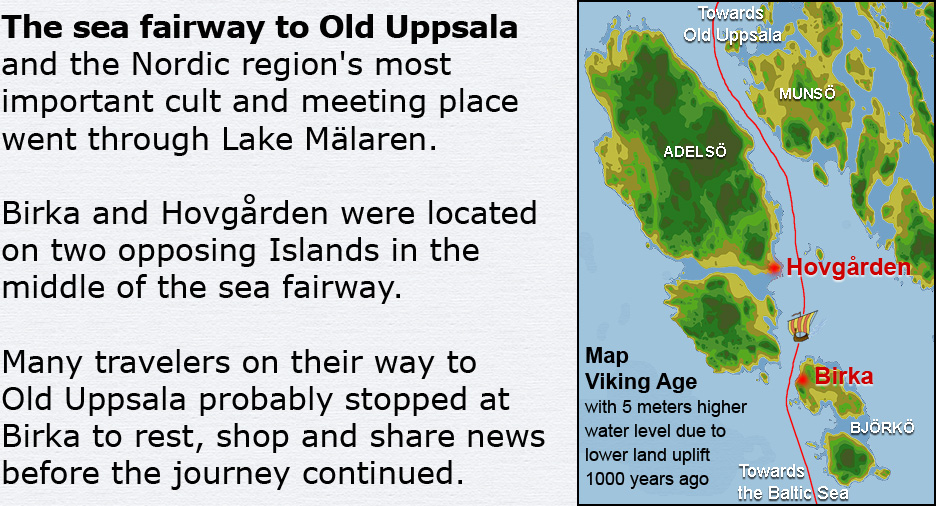 We know that the city of Birka existed between the years 750 to 970, but new finds suggest that the place may have been active much earlier, perhaps as early as the 6th century.

Hovgården also predates the Viking Age; just an arrow´s shot west of today's Hovgården is Hovgårdsberg, with its large burial ground that can be dated to at least the 7th century.

When Birka suddenly ceased to exist at the end of the 10th century, Hovgården continues to be a royal estate well into the Middle Ages. There, a royal runestone was erected during the latter part of the 11th century, and in the 13th century, Alsnöhus Castle was built at the same site of the previous large hall buildings of the kings of the Viking Age

Birka and Hovgården are today a shared World Heritage site, although located on two islands; Birka on the island of Björkö and, on the opposite side to the north, Hovgården on the island of Adelsö

Experience the entire World Heritage Site!
I recommend the following excursion:


1) Start on Adelsö with a visit to the ruins of Birka's royal estate at Hovgården. Close by is also Adelsö church from the 12th century and a cozy Café.


2) The next stop will be at the Runestone park on southern Adelsö where, among other things, the World Heritage's runestones are naturally depicted. If you have a car, you can park there.


3) Finally I take you with me over to Birka.
I give you a short introduction to the site and let you off with a detailed guide booklet. At Birka you stay as long as you wish and I will pick you up when you want to return. The sunset from the cliffs of Borg is a memory for life (do not forget the picnic basket)!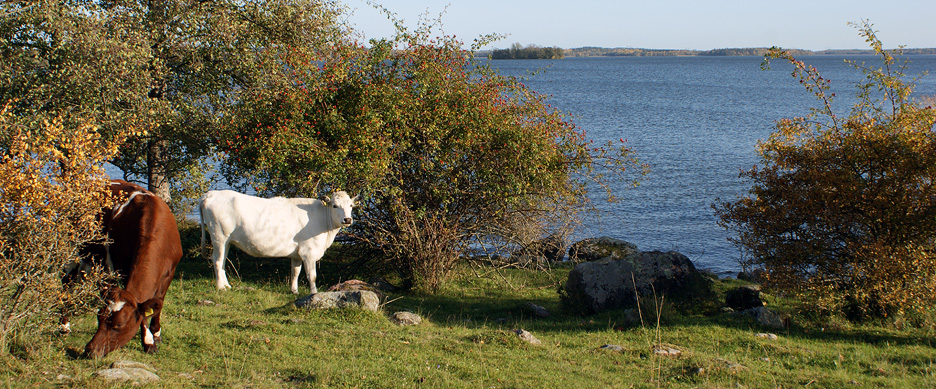 As a visitor, you will experience a beautiful and rural landscape embedded in powerful Viking-era history.
In the pastures there are cows and sheep and in the forests of Birka, among thousands of graves, you experience a rare calm with fresh air and rich plant and animal life.